Equinox
The continuous part a for all veg/bloom schedules
This essential component is the base plant food, providing copious amounts of Nitrogen, Calcium, and complementary elemental traces. As the core of the New Millenium Fertilizer System™, Equinox is concentrated and refined to yield a product that is workable in most types of systems and low in residual salts.
Part A – use with Spring Green, Summer Shift, Autumn Gold (Depending on the plants life stage)
N: 4.7 | P: 0 | K: 0
1 Quart (940mL) – 2.6lbs (1.2kg)
1 Gallon (3.8L) – 10.4lbs (4.7kg)
2.5 Gallon (9.5L) – 26lbs (11.75kg)
5 Gallon (19L) – 52lbs (23.5kg)
Information regarding the contents and levels of metals in this product are available at: www.aapfco.org/metals.html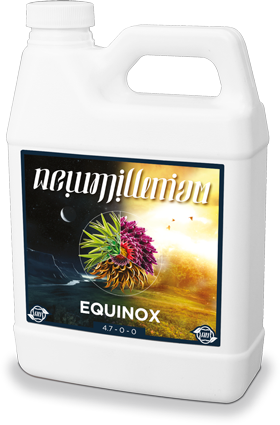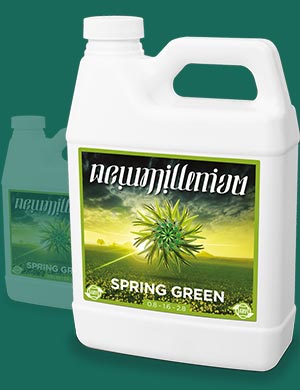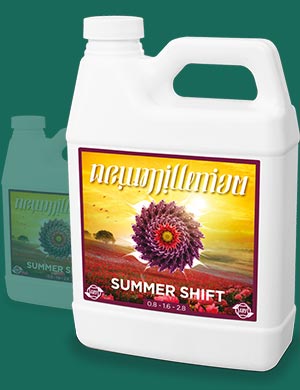 For more information see the section

This continuous Part A is used throughout all the Veg/Bloom schedules

To be used in conjunction with the Part B Seasons; Spring Green, Summer Shift and Autumn Gold in a 1:3 ratio

Calcium and Magnesium supplement
Select:
More Information
This base nutrient, Equniox (PART A) will compliment all seasons Spring, Summer or Autumn (PART B). This specialty fertilizer can be used with any soil or growing medium and is intended primarily for non-farm use, such as home gardens.
KEEP OUT OF REACH OF CHILDREN!
Fertilizer contains more than .001% Molybdenum. The application of fertilizing materials containing molybdenum may result in forage  crops containing levels of molybdenum which are toxic to ruminant animals. Apply less than 130 gallons of product per 1000 sq. ft. per year.

Download the Equinox MSDS Sheet click here
To see our full feedcharts click here
Directions For Use
Shake Well
Dilute in water at a 1:3 ratio with either Spring, Summer or Autumn until desired EC/PPM levels are met.
Guaranteed Analysis
Total Nitrogen (N)…………………………………….4.7%
4.6% Nitrate Nitrogen
0.1% Ammoniacal Nitrogen
Calcium (Ca)……………………………………………4.0%
Molybdenum (Mo)…………………………….0.00390%
Derived from:
Calcium Ammonium Nitrate, and Sodium Molybdate
Example
1 part Equinox with 3 parts Seasons; 3 mL Equinox with 9 mL Season; 4 mL Equinox with 12 mL Season.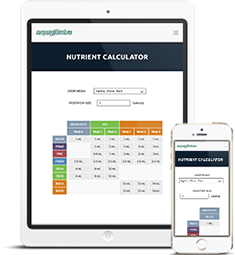 Nutrient Calculator
Customize and tailor the New Millenium Feeding System specifically to your gardens needs.
Click Here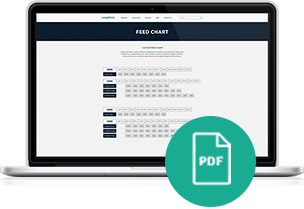 Feedcharts
New Milleniums Feedchart is easy to follow for any grow phase.
Click Here