Ruby Ful#$%
Increase element transfer within the plant system
Officially registered as a Molybdenum fertilizer, Ruby Ful#$% is rumored and humored to encourage plant efforts to increase yields (#), produce higher ROI ($), and enhance overall quality (%). This super-complexity is a house favorite as the uses seem to be limitless without detrimental effect… no matter what stage of plant growth.
N: 0 | P: 0 | K: 0
1 Quart (940mL) – 2lbs (0.9kg)
1 Gallon (3.8L) – 8.2lbs (3.7kg)
2.5 Gallon (9.5L) – 20.5lbs (9.3kg)
5 Gallon (19L) – 41lbs (18.6kg)
Information regarding the contents and levels of metals in this product are available at: www.aapfco.org/metals.html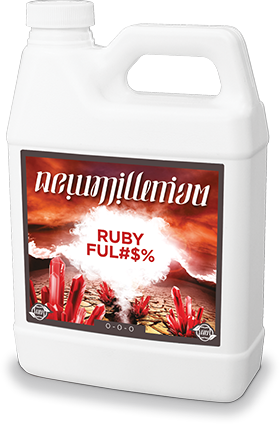 For more information see the section

Perhaps the most prized liquid in the entire New Millenium Fertilizer System™, Ruby Ful#$% will increase catalytic effects in processes relating to elemental transfer within the plant system.

Will reduce salt build-up within growing substrates and mineral based fertilizer systems without increasing EC/PPM levels.

Conditions tap water and plant rhizosphere for optimal nutrient uptake.
Select:
More Information
This supplement is formulated to promote vigor during all phases of plant development.
KEEP OUT OF REACH OF CHILDREN!
Fertilizer contains more than .001% Molybdenum. The application of fertilizing materials containing molybdenum may result in forage crops containing levels of molybdenum which are toxic to ruminant animals. Apply less than 130 gallons of product per 1000 sq. ft. per year.

Download the Ruby Ful#$% MSDS Sheet click here
To see our full feedcharts click here
Directions For Use
Shake Well
Dilute in water at a rate of 5 to 10mL per gallon during all stages of growth except for the pre-harvest flush.
Guaranteed Analysis
Molybdenum (Mo)…………………………………0.001%
Derived from:
Sodium Molybdate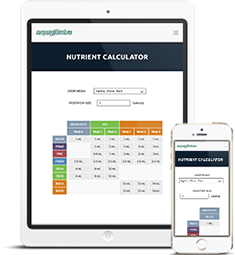 Nutrient Calculator
Customize and tailor the New Millenium Feeding System specifically to your gardens needs.
Click Here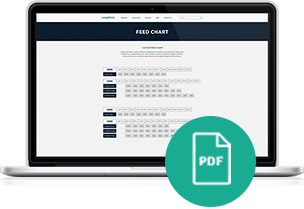 Feedcharts
New Milleniums Feedchart is easy to follow for any grow phase.
Click Here