Winter Frost
Unlock true genetic potential with this ideal ripening solution
An ideal ripening solution made to accentuate terpene production and recycle the last remaining energy left in the plant toward bulking fruit development. The winter like effects can be seen through exuberant oil production, and immense purple, red, and burgundy coloration shifts. When dosed properly, the affected plant system uses its remaining energy to defend against frost and ensure swollen fruit pods are
available for next year's sowing.
N: 0.2 | P: 2.2 | K: 2.3
1 Quart (940mL) – 2.4lbs (1.1kg)
1 Gallon (3.8L) – 9.6lbs (4.4kg)
2.5 Gallon (9.5L) – 24lbs (10.9kg)
5 Gallon (19L) – 48lbs (21.8kg)
Information regarding the contents and levels of metals in this product are available at: www.aapfco.org/metals.html

For more information see the section

Promotes heavier essential oil content and floral mass expansion during the final 7 to 10 days prior to flush and harvest.

Accentuates the characteristics of each plant genome. Unlock true genetic potential and standardize the difference in each of your favorite crops.

Compatible with all other plant food systems and recommended to use with Ruby Ful#$% for best results.
Select:
More Information
Use Winter Frost as a pre – flush the last 5 – 7 days of the flowering cycle before you start flushing for 7 – 10 days.
This specialty fertilizer is intended primarily for non-farm use, such as home gardens.
KEEP OUT OF REACH OF CHILDREN!
Download the Winter Frost MSDS Sheet click here
To see our full feedcharts click here
Directions For Use
Shake Well
Dilute in water at a rate of 10mL per gallon.
Excellent stand alone product but Exceptional when used with RUBY FUL#$%.
Use to promote heavier essential oil content and floral mass expansion during the final week prior to flushing before harvest.
Guaranteed Analysis
Total Nitrogen (N)……………………….0.2%
0.2% Nitrate Nitrogen
Available Phosphate (P2O5)……………2.2%
Soluble Potash (K2O)……………………2.3%
Derived from:
Potassium Nitrate, Monopotassium Phosphate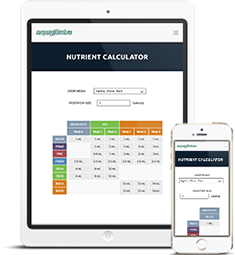 Nutrient Calculator
Customize and tailor the New Millenium Feeding System specifically to your gardens needs.
Click Here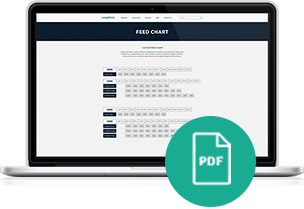 Feedcharts
New Milleniums Feedchart is easy to follow for any grow phase.
Click Here